10 Healthy Breakfast Recipes For An Energetic Morning
As they say, breakfast is the most important meal of the day and while I love a good waffle drenched in maple syrup and topped with extra whipped cream & regret, there's just something about starting my morning with a workout and a meal of pure health that makes me feel like I can take on the day. Here are a few healthy & quick breakfasts to start the day off right:
1. Raspberry Breakfast Quinoa
If you're not feeling raspberry, you can sub virtually any fruit in its place. 
2. Mediterranean Breakfast Sandwiches
These are basically the fresh and healthy version of the Special K variety. 
3.  Asparagus Quiche with a Spaghetti Squash Crust
via tastykitchen
We actually posted this recipe on ThreePeachyBees way before we started our color coordinated theme. It's delicious! We subbed parmesan and feta for swiss on two different occasions (may have been too lazy to run to the store for cheese) and it's just as divine. This one takes some prep and cook time, so it'd be perfect as a make-ahead meal or to make the day of on a lazy Sunday.
4. Protein-Boosted Oatmeal
This link actually offers 2 additional oatmeal varieties including a Carrot & Rye Oatmeal and a Sweet Coconut Oatmeal. Both of which I will be trying out in the very near future. 
5. Open-Faced Sandwich
I usually grab a slice of Pumpernickel or Rye bread, spread an 1/8 of an avocado (or some tahiti depending on the day) on the half, prep my eggs with some Himalayan salt and pepper, grab a handful of baby spinach, cut up 2 Campari tomatoes on the side and call it a day. It's super fast and always delicious. The above recipe is essentially the same thing with a twist (ricotta and arugula).
6. Cinnamon Spiced-Pear Chia Seed Pudding
You can never go wrong with chia seed pudding — Unless you're a texture eater and chia seeds freak you out that is, but hey, I'm not lying when I speak for the rest of us. This needs to sit for an hour so make it the day before!
7. Cinnamon Quinoa Bake
This almost has 10g of protein per serving. Bake a batch tonight and have enough leftovers for the rest of the week.
8. English Muffin Breakfast Pizza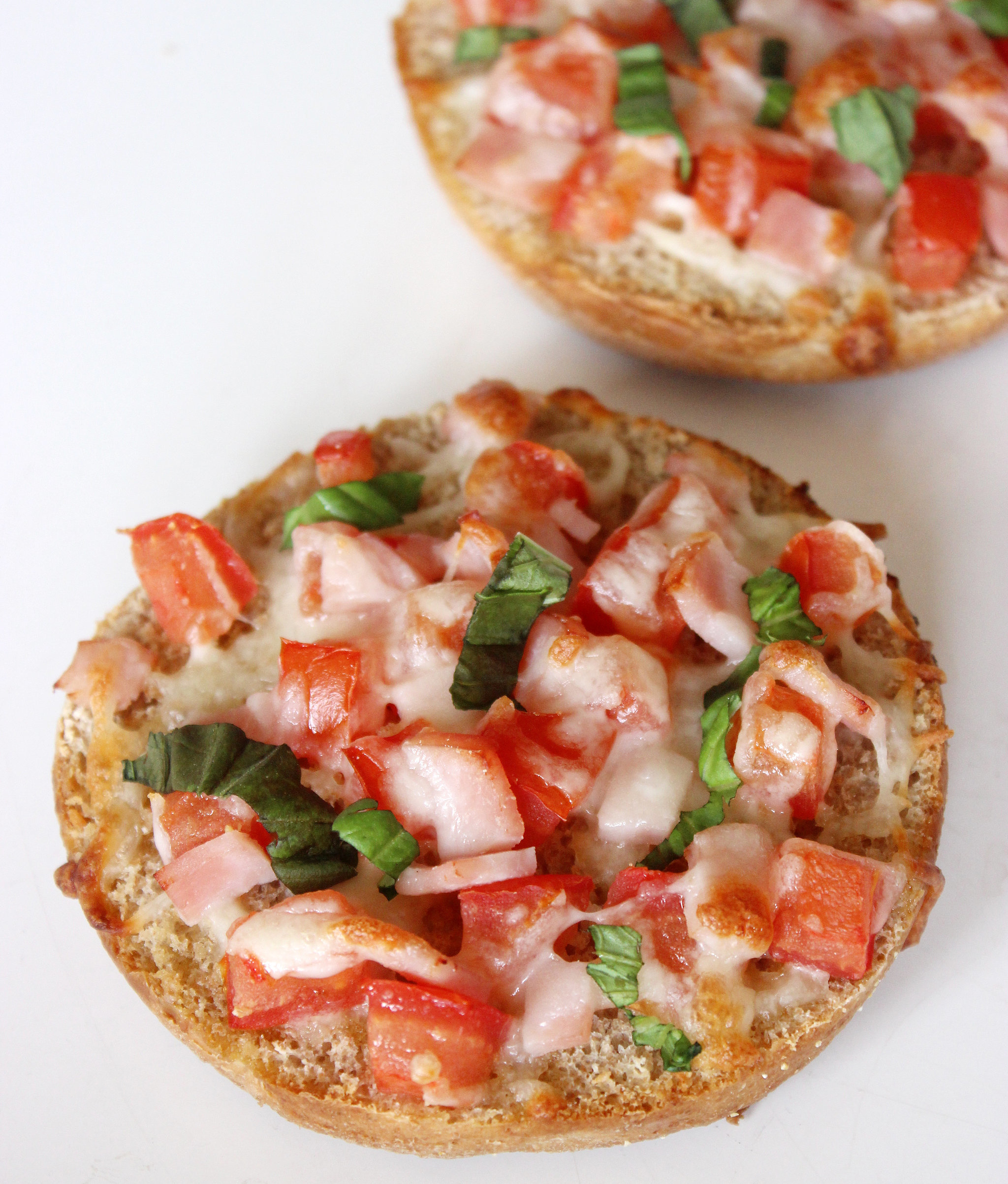 via foodnetwork
With 15 minutes in the kitchen and 5 ingredients, this recipe is definitely a keeper for those rushed mornings. I skip the bacon to keep it on the healthy side.
9. Ricotta Honey Toast
My pre-workout go-to is basically this with the ricotta swapped out for Greek yogurt. Either way, it's quick, simple, and delicious.
10. Cinnamon Apple Quinoa Parfait
I sub out the regular sugar for coconut sugar (I use less than a tablespoon, too) and my favorite Greek Yogurt will always be Plain Siggi's, sorry Chobani!
What are your favorite breakfasts? Let us know in the comments below!